Hybrid power !
(click picture for more info)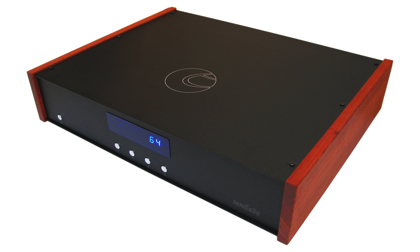 new test on-line, download
here
from Vi-fi magazine (Dutch only)
" it is a mighty concept, loads of potential, above average in terms of build and component quality "

" with a price tag of 2900 euro, this amplifier is a high-end bargain "
" it's got spirit, power, resolution and flawless stereo imaging "
" this is playback at top level "
" clean and organic, touchable and natural "

Rene van Es reviewed the Hybrid amplifier, read more
here
" very clean backgrounds " " excellent staging " relaxed playback without dullness "


Recommended
by Dutch leading hifi magazine HVT -
read the test here
Mounting manual now available for
download
We are now able to supply this great new kit. A hybrid amplifier with looks and famous sound quality in line with our DIY CD player, will become our new kit and soundwise it is a killer ! Designed in conjunction with
Peter van Willenswaard
,
transformer coupled
low distortion tube stages will drive the switching back-ends of the world famous
Hypex
UCD amplifiers. Novel power supplies and a transparent sounding
remote controlled attenuator
complete this new product. Output power 2*230 W into 4 ohm. Retail price 2436,97 euro (kit, excl. VAT).
"Quiet background, more details, incredible specs "

DIY
The kit comes with al the electronic modules fully stuffed and tested. Everyone is able to assemble this kit, assumed one works with patience and follows the manual. On request, we can also build this great amplifier at specal order
General Description
With more than 200 watts each channel, current capability up to 20A, a remote controlled volume and 4 line inputs this amplifier will meet all requirements a modern loudspeaker needs today. Low efficiency ? Magnetostatic or Electrostatic ? No problem !
Technical description
The heart of the kit is a novel triode line driver, utilizing ultra high bandwidth (500kHz)
coupling transformers
to drive the modified Hypex UCD power amplifers. The high bandwdth is a result of the wish for low distortion (hence low input capacitance) and enhances the playback of details.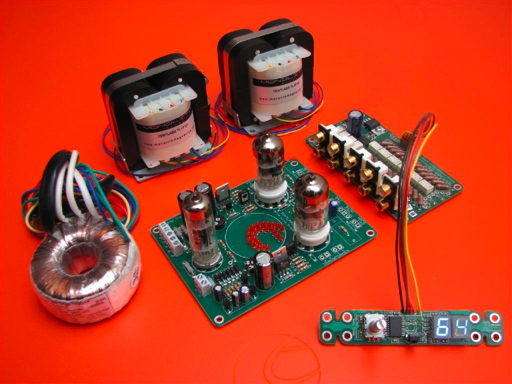 The well know Tentlabs
volume control
is used as input / volume module. Remote operation is an interesting feature
2 pieces of
Hypex UCD400HG
are used. We remove the opamps. The loss of gain is compensated by the valve driver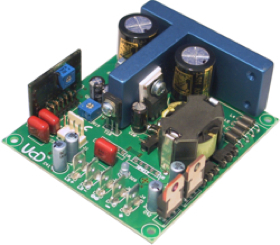 Special design
Amplimo
power transformers are used, 300VA each channel. Their voltage / current ratio has been optimised towards improving the drive of "difficult" loudspeakers, that require extremely high currents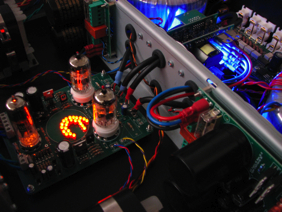 Specifications
Electrical
•
Inputs 4 (line level)

• Outputs
2 (stereo), > 2ohm load

•
Output power max 230 watt each channel (4 ohm load)

• Power supply 300VA power transformer (each channel)
•
Mains voltage 115V or 230V (selectable)
• Remote control Optional
Specifications
Mechanical
• Dimensions 473*370*95 (W*D*H)
• Weight 18 kg
Keep me informed
Send an
e-mail to Tentlabs
to keep me updated
Prices and availability
The price is €2436,97 ex VAT ex shipping (€2900,- including VAT ex shipping). This amplfier is also availble fully built at a price of €2857,14 ex VAT ex shipping (€3400,- including VAT ex shipping)
Manual
Download the
assembly manual
here
Warrantee
This module are warranted assumed all mounting instructions are followed :
• Tentlabs modules 5 years
• Hypex modules 1 year
• Valves 6 months
Orders and information
Go to the
shop