b-DAC mkII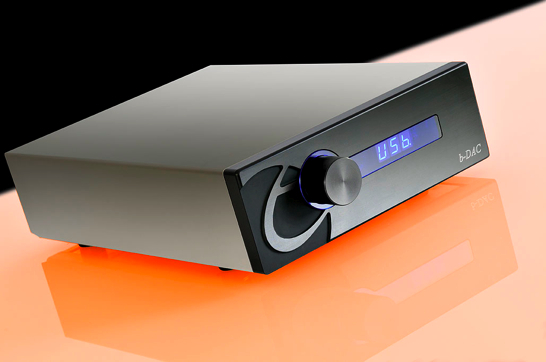 News

• Models shipping from february 2013 onwards have a
headphone output

Why would you need b-DAC ?

•
Improve
playback from your existing CD player
•
Enhance
the quality of your current network player
•
Enjoy
high perfomance USB based playback
Features & specs V2.5 (current version)
• USB, SPDIF and optical inputs (5 in total), low jitter SPDIF output
• Balanced and single ended outputs,
including volume control,
drive your power amp directly
•
Low jitter
Tentlabs clock (<1ps rms jitter) feeding the sample rate converter and dedicated reclocking stages
• 12 independent supply regulators, 3
shunt
regulators
• SRC4382
upsampler
, selectable sample rate
•
24 bits 192kHz
PCM1792 DAC, al inputs reclocked
• -117dB distortion at 0dBfs (thd
0,0006
%)
• Selectable filters and phase
• All functions remote controlled
•
Striking design
, includes milled aluminium front panel and stainless steel cabinet
User manual

Download the version V2.3 (serial nrs up to #075)
here
Download the version V2.5 (serial nrs #075 and higher)
here
Customer
feedback
Click
here
for more information about the next step in DAC conversion

Updates

• Retail price: € 999 (19% VAT included).
Order now !
• Send an Email to
stay informed
• Mono and stereo amplifiers b-Amp m and b-Amp s expected for delivery august 2012
• a CD transport and a discrete phono pre-amp will follow to complete the product range
24 bits USB
• Use
this interface
to fully explore all 24 bits from USB audio
Orders
• Go to our
webshop
• Check out
b-DAC
dealers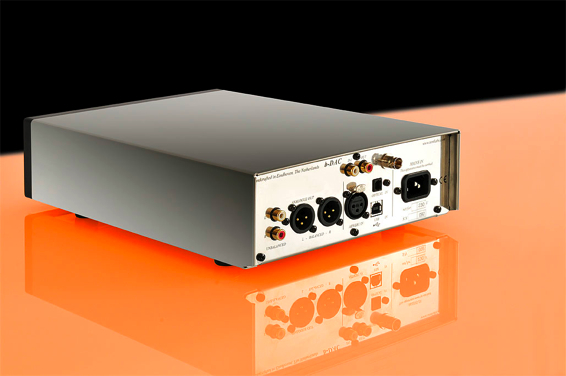 Technology